In Step With Christ is a blog created for Christians and like minded persons who desire to reflect the image and character of Christ in their lives. It is for persons with an appetite to fulfill the commandments of Christ. This blog is designed to help people who want to live a successful Christian life. In Step With Christ is also committed to spreading the good news of Jesus Christ and bring hope and salvation to the lost.
What We Offer
This blog provides positive inspiration that encourages Christians to grow in their walk with Christ. It offers content on a variety of topics and tips to promote a healthy and balanced Christian life. In Step With Christ will also provide and promote beneficial resources and material to aid the progress of others in Christ. As we expand, we intend to provide a place to belong through a Christian forum. This will give persons the opportunity to interact and edify one another.
How You Benefit
Followers of In Step With Christ can benefit by becoming a more mature disciple of Christ. They can have a more balanced life through knowledge and information that caters to the spirit, soul and body. Readers can also better understand their purpose in life and contribute to the work and mandate of the body of Christ. We seek to help our followers and readers maintain a healthy and positive mindset to overcome the obstacles and challenges that life brings. Lastly, there will be opportunities in the future to expand your circle of friends through our Christian forum.
Who is James Edgecombe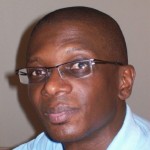 I not only write about Christianity and faith but I am also a born again Christian living out this faith. After being convicted by God for a number of years I began my relationship with the Lord on April 11th 1993 at a family reunion in Cooper's Town, Abaco Bahamas. Immediately I submitted myself and became an active member of my church's Youth Ministry.
Over the years, I believe that I have made valuable contributions in leading and assisting in the development of young people. I am currently the Youth Director at my church and my heart's desire is to see a united generation not ashamed to serve God and fulfill their God given potential.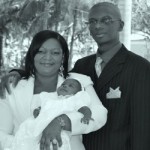 I reside in Freeport, Grand Bahama Bahamas and I'm married to the former Charmaine Ferguson and we have a beautiful little daughter named Jachae.
I am the author of Daddy For Life, a poet, blogger, songwriter, and dedicated leader and member of my church. I enjoy writing and have used numerous occasions to share my gift at church.

Don't Missed Out Stay Connected
Make sure you bookmark this blog, email to a friend/colleague or add our RSS Feed. Help us at In Step With Christ to continually spread the good news of Jesus Christ. And of course, we'd love getting your feedback on this blog — and what you want to see discussed or showcased here.