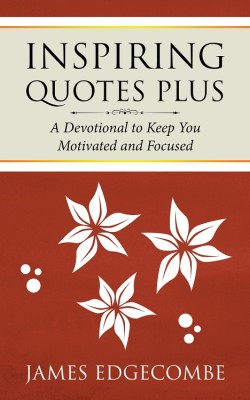 In INSPIRING QUOTES PLUS James Edgecombe aims to help you make the adjustments to think and focus as the creation of God. It is beneficial for pastors, leaders, teachers, parents, students, business persons, athletes or any individual.
Here are 10 quick benefits INSPIRING QUOTES PLUS will enable you to do:
• Get rid of stinking thinking.
• Create a new mindset.
• Produce a great and positive mind.
• Challenge your mind and build your self-esteem.
• Rise above the opinions of others.
• Keep your mind in shape with these daily mental vitamins.
• Motivate family, friends, neighbors, co-workers, classmates, etc.
• Create a 90 day inspirational devotions plan.
• Get ideas for your lessons, speeches, or sermons.
• Find relevant quotes and scriptures from the listed topic guide.
INSPIRING QUOTES PLUS is filled with 90 easy original timeless quotes. Each quote has its own scripture reference, comment, related prayer and personal response applications. It also has an easy to use topic guide for quick access to relevant quotes.
A great gift for all occasions to help others keep thinking right and remain focused.
Purchase your copy of Inspiring Quotes Plus HERE today!
________________________________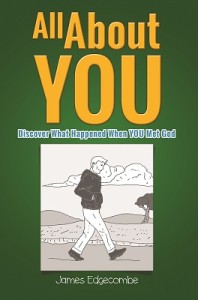 "All About YOU" is a poetic story about a character named YOU. Discover what You learned when he ran into God. See what you have in common with You.
Who are you? Who made you? Why are you here? Isn't it funny how you have heard these questions asked numerous times? Now think about the number of children and adults who do not really know the answers to these basic questions. A learning experience for children of all ages.
Purchase your copy of All About YOU HERE today!
________________________________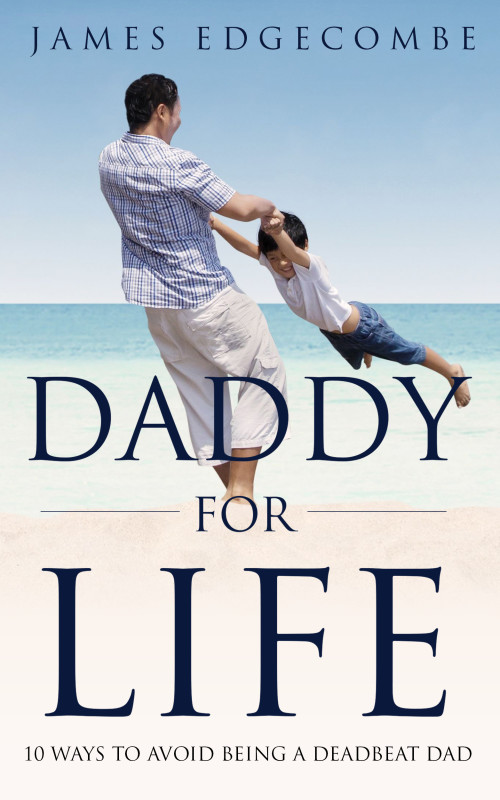 While many fathers are aiming to do their part in being Daddy For Life, there must be an aggressive fight to get rid of the deadbeat dad plague. This book aims to help today's fathers by promoting the basic elements necessary to preserve fatherhood. It helps protect fathers from parental disaster and intentionally raise children they are proud of. Maximum results of this kind will only be possible through planned parenthood.
So many absent baby daddy issues exist today, but can things be any better?
This book is also geared towards helping children to have and own fathers that they admire. It has been created to benefit fathers and men but can be utilized by mothers who need help in making sure their child are raised on the right foundation.
Daddy For Life consists of basic principles every father needs. It also challenges fathers to take the next step with personal response applications.
If family relationships are going to improve there must be efforts taken by fathers now. A great gift for all occasions to help fathers keep on the right track with the necessary tools
to be a successful parent.
What others are saying about Daddy For Life:
Father's gift –
"This book "10 ways to avoid being a deadbeat dad" is a goldmine of wisdom.
It give real practical guidance and instructions for fathers wishing to be better
dads or wanting to reconnect broken relationships with their child. You are
enlightened with biblically grounded advice from beneficially unique prospectives.
A must read for all fathers." – Jeffreym
Dads are Important people –
"This book addresses a very important question on how men can better carry out their
responsibilities as fathers. It is clear that the author has strong Christian beliefs,
but even those who don't necessarily hold the same beliefs should find thoughtful,
helpful pointers on being an example and a better parent." – Nightingale (France)
More Than 10 Ways to Avoid Being a Deadbeat Dad –
"There are really more than 10 ways described here to guide and support your child and
let him or her know you are there. The author had a super Dad and he has a tremendous
amount of faith which work in his favor. He passes gems gleaned from both that will
help a father not only guide his progeny to be adults to be proud of (and vise versa),
but can help you mend fences if you are having difficulties at present. A valuable book
for any Dad or prospective father for that matter. A good investment."
– Julia Busch (MIAMI, FL, US)
Nothing more important….
"If there's to be a decent world for any of us, there's nothing more important than parenthood.
In this age of both parents working, I often, out of habit, ask a new female acquaintance
"What do you do." And often get an apologetic "I'm a stay at home mother." And I reply,
"there's nothing more important." And mean it. So many dads are dads in a physical sense only,
and the world suffers for it. Read this book, pass it along to fathers. It's IMPORTANT."
– L. J. Martin (Montana)
Good book for bad dads? –
"Or how to avoid being a bad dad, anyway. Actually I think this book should be given out by
the hospital at the birth of the child. Nice selection of tips and good simple advice for
doing a good job as a father. No one is saying fatherhood is simple, but this book helps
people avoid some of the obvious mistakes." – Mr Nerd
A Must Read Book! –
"As the author indicated, the values and morals in today's society are on the decline.
This book will truly prepare young men to transition into fatherhood. It will cause those
who would have abandon their responsibilities as fathers to recommit. This book is a MUST have!"
–  Harvey
Purchase your copy of Daddy For Life HERE today!
 ________________________________